Main content:
About Global2030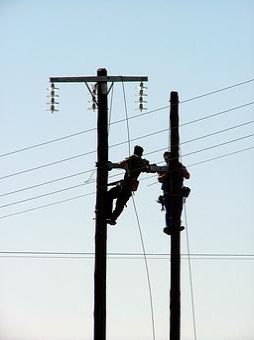 Global2030 operates as a network and platform for summarizing information and encouraging action on the most important global challenges of the 21st century. The project is independent, non-commercial and not bound to any social faction, company, state, party or religion. Therefore it is based upon cooperation with different social factions: scientists, experts, and artists, as well as decision-makers in politics, business and non-governmental organizations, such as churches, environmental or developmental organizations, etc. (and so on)
Within this network, the project team works, which includes or included:
Concept: Dipl.-Pol. (Diplom-Politologe) Lars Vogelsang, Deborah Tomassini BA (Bachelor of Arts). Challenges survey, editing: Linda Aguilar LL.M. (Master of Laws [Legum Magister]), Linnéa Andersson B.Sc. (Bachelor of Science), Ruta Andrijauskaite BE (Bachelor of Financial Economics), Dr (Doctor) Laura Arbelaez Ossa, Marie-Eve Bedard MA (Master of Arts) (also statistics), Sophie Bell BA, Sabine Berghs LL.M., Katherine Aliza Brownell BA, Sian Byrne, Ph.D. (Doctor of Philosophy [philosophiae doctor]) candidate, Lena Johanna Campbell BA(Hons) (Bachelor of Arts with Honours [honorific Salutem]), Denise Weiping Chak BA, Perrine Chauliac B.Sc., Renee Custich BA, Emma Nthandose Gausi B.Sc., Natalia Georgiadou M.Sc. (Master of Science), Gretchen Greywall MA, Sarah Hartnett LL.B. (Ling.Germ.) (Bachelor of Laws [Legum Baccalaureus] and German linguistics), Gemma Hennessey LL.B.(Hons) (Bachelor of Laws with Honours), Stephanie Hollox MA, Meenal Joshi M.Sc. (also statistics), Sheraz Khan M.Sc., Laura Lilith Knoth BA, Tammy Linda Korndoerfer M.Sc., Molly LaMorte BA, Lesli Lanning BA, Casey Leiber BA, Simone James Lucchini M.Sc. (also statistics), David MacBryde BA †, Tess Marczewski-Newman M.Sc., Kate McGrath BA, Alexandra Kate Mitchell BA(Hons), Stephanie Motzek BA(Hons), Rebecca Newland, PhD candidate, Chidubem Nwabufo B.Sc., Antony Phin M.Sc., Madeleine Povey, Angela Richards PhD (also English proofreading), Zoe Eugenie Richards, James Robb M.Sc., Aileen Robinson MA, Carolina Robinson BBM (Bachelor of Business Management), James Scott Robinson BA(Hons), Camilla Seale BA(Hons), Siubhan Smith MA, Gregory Stevenson B.Sc.(Hons) (Bachelor of Science with Honours), Jeanne-Marié Strauss MA, Maxine Sundarasegaran M.Sc., Kaissa Tait MArch (Master of Architecture), Eloise Telford BA, Deborah Tomassini BA, Dipl.-Pol. Lars Vogelsang, Kathryn M. Werntz, Ph.D. pre-candidate, and Michael Bradford Wiley BA.
Additional research: Rim Absi M.Sc., Anagnostaki Afroditi B.Sc., Payandeh Ansarirad B.Sc., Alanya Atatekin BCom (Bachelor of Commerce), Tina Bartels BA, Alice Satchel Bennetts BA(Hons), Kane A. Blackburn, Fruzsina Bognár MA, Karina Cady BEM (S.D.Hons) (Bachelor of Environmental Management with Honours in Sustainable Development), Camilla Casarotto BA(Hons); Ruby Anna Casellini BA, Vanessa Chanliau BA (also statistics), Arindam Chatterjee M.Sc., David Chebuske BA (also statistics), Janire Clavell M.Eng.(Env.) (Master in Environmental Engineering), Joy Corkery MBS (Master of Business Studies), Alice Dashwood BA, Papon Kumar Dev M.Sc., Ana Dinescu MA, Georgios Eftychiou M.B.A. (Master of Business Administration), Rumbidzai Nadine Isolde Ebbefeld B.Sc., Azahara Garcia Espejo BA, Nathalie Farinetto MA, Victoria Maria Fornieles BA, Kin Wai Patrick Fung BA, Alem Gebretsadkan BA, Giulio Giacca BA, Chikwanda von Grambusch LL.M., Natalie A. Guishar BA, Harshwardhan M.Sc., Ashley Hongisto BA, Coree Evans Howard M.Sc., Nutan Jäger MArch, Allia Kassem BA, Michael D. Kiel, Emily Laura Kirkpatrick, Angie Kohon Dip. Soc. (Diploma in Sociology), Christos Kolokathis M.Sc., Dante Kotsinas BA, Regina Kühne, Jati Kusumowati Dip. Pharm. (Diploma in Pharmacy), Hélène Le Corre, Vincenzo Liguori MA, Jacob Louis B.Sc., Brishkai Waziri Lund MA, Stella T. Mach (also statistics), Elisa Manazza BA, Steffi Maschner, Joseph Moffat, Ph.D. candidate, Bernal Monge LL.M., Maxwell Thomas Neil BA(Hons), Katharina Nickel M.Sc., Petr Novák LL.M., Maria Padrell Dalmau M.Sc., Julián Eduardo Pallares Navas MA, Marisa Pettit BA, Diana Rifai, Ingrid Bongiovanni Roll M.Eng. (Master of Engineering), Sebastian Schneider, Yael Stein MA, Lydia Stergiopoulou M.Sc., Lena Strauß M.Sc., Helen Tabot M.Sc., Mariane Neves Takabatake LL.B. (Bachelor of Laws [Legum Baccalaureus]), Cesare Di Timoteo BA, Jared A. Trillhaase BA, Adam Patrick Wolf, Sohrab Yazdanmehr B.Sc. and Dilshod Yusupov B.Sc.
Critical previews: Dr. (Doctor) Matthias Manrique, Rainer Leffers and Dipl.-Päd. (Diplom-Pädagoge) Thomas Pretki.
Web design: Lars Vogelsang.
Global2030 is a project by the Global Challenges Initiative e.V. (registered association) The society is a registered non-profit association with tax exempt status under German law, similar to a 501(c) organization in the USA (United States of America):
Board of directors:

Marie-Eve Bedard

 MA, Meenal Joshi M.Sc., Angela Richards PhD and

Dipl.-Pol. Lars Vogelsang

(according to art. 6.1 of the Articles of Association, two of these authorized, representing/acting board members can jointly represent the association); additionally (managing board member who is not an authorized representing/acting director): Katherine Aliza Brownell BA
Supervisory Committee: Dr. 

Matthias Manrique

and Michael Bradford Wiley BA
Auditor: Stephanie Motzek BA(Hons).
The previous name of the organization and the project was Global2015. The name change was related to the close of 2015 as the main target year of the UN Millennium Development Goals (MDGs) and the adoption of the UN 2030 Agenda for Sustainable Development. The name of the project was changed to Global2030, while the new name of the registered association was intended not to include a year (in case new global challenges appear after 2030). It is now called Global Challenges Initiative e.V. (instead of Global2015 e.V.).
The project is initiated and supported with office resources by Agenda-Agentur Berlin 
, consultancy for sustainable development, Germany. This support is not connected with any obligations.
The draft survey on main global challenges will be reviewed by scientists and experts, which in the near future may turn into a Review Group, or Scientific Board.
After finishing the survey there will be a continuous updating for timeliness and monitoring purposes. For these updates there will be a set of rules for procedural matters. Furthermore, different actors will be approached by the association to consider increasing their work in overcoming the challenges, especially artists, and decision-makers in politics and business.
You will find more information about the mission, the goals and activities of Global2030 in its concept.
---